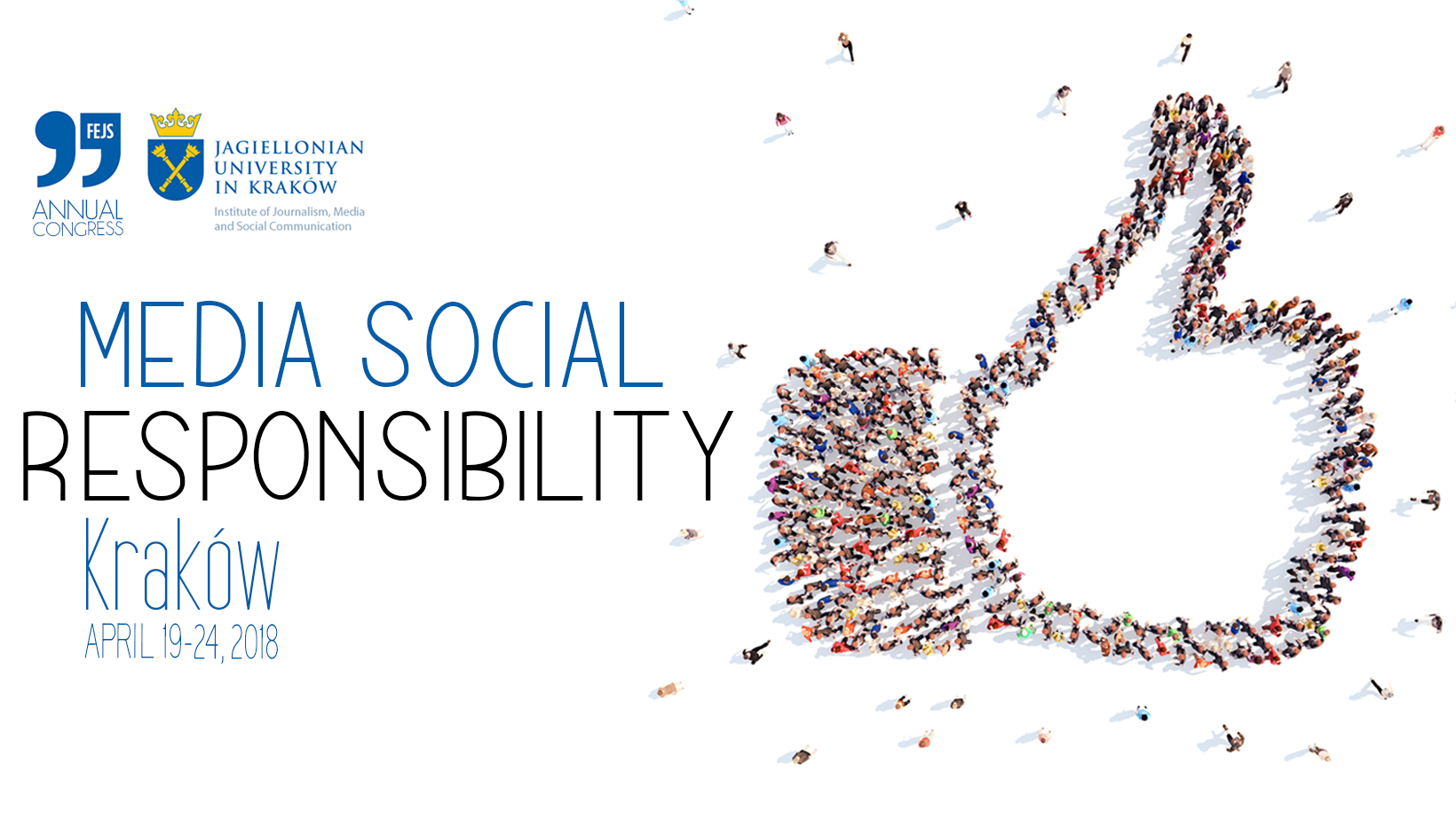 This year Annual Congress in Krakow hosted 46 participants from 12 different delegations – Austria, Belgium, Finland, Germany, Italy, Ireland, Lithuania, Palestine, Russia, Slovenia, Spain and the host country Poland. The main topic of this year AC was Media Social Responsibility. Among the topics covered during the lectures were the truth in mediatized world, fake news, dependency between media and political system, and hate speech.
Participants could choose between writing, radio, TV, photo and social media workshop. All the lectures and workshops were held at Faculty of Management and Social Communication of Jagiellonian University.
During the AC we also voted on the change of the location of the GA 2018 which was moved from Zurich, Switzerland to Zwolle, the Netherlands. Because of this change we also had to find a new location for the AC 2019. All present delegations unanimously chose Antwerp, Belgium as the location for the next AC.

This was my first FEJS event but from the moment I arrived I felt like a part of this big intercultural family. It is such a great experience to learn about important journalistic topics and explore a city with students from all over Europe. – Arthur van Duyse (Belgium)
The theme of the AC was well thought out and I couldn't imagine more interesting lectures. The days were intense and long, with so much to learn from the speakers. As always there were amazing people, new friends and contacts were made, and it's lovely seeing old friends after a while. – Eveliina Aarnos (Finland)
The Annual Congress in Krakow was my third FEJS event and I loved it! You get the opportunity to meet new people from all around Europe, to connect and to exchange ideas. You will have some great conversation, but also, you will learn something new. – Patrick Klapetz (Germany)